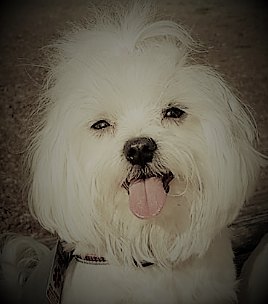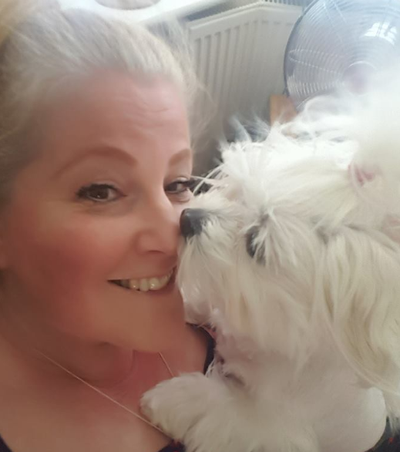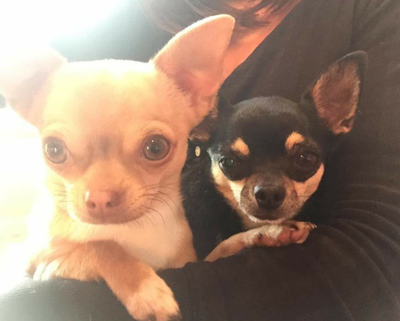 Terms and Conditions

Home Boarding
In the Following conditions "The Tiny Paws Pad" is referred to as "TTPP" and the owner of the
pet or pets to be boarded is referred to as "THE OWNER"
1. Boarding fees are charged for each day, all outstanding fees must be paid in full on or before
the time of dropping your dog here
If your payment is withdrawn or bounced you accept full liability for any bank charges incurred.
You further agree that TTPP may at their discretion charge an administration fee of 30% of any
outstanding balance, if they have to chase the debt.
Should the stay be extended for any reason, extra days will be charged at the daily rate. If the
stay is curtailed, the full price remains payable, but TTPP, (at their discretion), may offer a
refund for unused days, except during busy periods where it is not possible to re-allocate the
accommodation.
2. A No-Show is the term used for a booking where you have failed to present your pet/pets for
boarding within 48 hours of the first day of your booking. In this instance you agree that your
booking may be cancelled. You further agree that you will be liable in full for all boarding fees
and agree to pay on receipt of our invoice.
3 . All pets boarded must be fully vaccinated, and a current certificate of vaccination must
accompany each pet. This certificate must remain at TTPP throughout the period of boarding.
Failure to provide a valid vaccination card for each pet will prevent them from boarding. In this
instance your booking may be cancelled but you will remain liable for the boarding fees in full.
4. Your pet must also be wearing an identity tag with their address and telephone number on it,
5. As TTPP is a home boarding service, if your dog becomes destructed or aggressive during their
stay we reserve the right to contact your emergency contact and ask that they come and collect
your dog. Failure to disclose correct information with regards to your pets behaviour that
results in an injury, accident or damage will result (at the discretion of TTPP) in additional costs
for either repair, restoration or other professional costs for example veterinary bills which will
NOT be covered by TTPP Insurance
6. THE OWNER accepts that a veterinary surgeon will be called if TTPP think it necessary & any
resulting fees will be payable by THE OWNER at time of collection.
7. If your pet becomes ill whilst in our care and our veterinary surgeon thinks the pet illness
may be contagious TTPP will contact you and ask that your emergency contact provided will
take the pet into their care. THE OWNER will have agreed this with their chosen emergency
contact before the pet comes into TTPP'S care.
8. During the period of boarding, TTPP will exercise every possible care and attention to the
welfare and safety of the pet, However TTPP accepts no responsibility for problems outside of
their control.
9. KENNEL COUGH
This is caused by an airborne infection and thus outside the control of TTPP.
TTPP will never knowingly accept a dog with the condition, but as incubation can exceed 10 days
it may not be detectable prior to arrival. THE OWNER therefore accepts that this hazard exists,
especially at busy times.
We Insist on vaccination against Kennel Cough 4 weeks before your dogs stay, but as this is a virus
very like the common cold and there are many strains, please be aware that your dog may still
be vulnerable.
10. We ask that THE OWNER informs us of ANY illnesses or medical conditions at the time of
the 'meet and greet' on the booking form and at the dogs' delivery for their stay. TTPP reserve
the right to refuse taking a dog that is unwell or has a contagious illness. TTPP requests that THE
OWNER informs us of any illnesses and we can work together with THE OWNER's vet to make
an assessment on the dogs health. TTPP reserve the right to cancel any booking if they feel a
dog may be carrying a contagious illness.
This policy is so strict because TTPP care about their own and every visiting dog in their care. If
TTPP were to knowingly accept a sick dog into their care, they risk putting all other dogs at
risk and each other owner incurring veterinary fees.
This does not apply to dogs who require the administration of medication for non contagious
conditions, whilst in TTPP's care.
11. In the unlikely event of your pet dying whilst in the care of TTPP'S it is TTPP's policy to store
your pets remains in cold storage at a local veterinary centre until your return, TTPP will not
inform you of the death of your pet whilst you are away, but if you would like to be informed of
your pets death or would like different arrangements to be made in this unlikely event please
inform TTPP in writing prior to bringing your pet for boarding. This cost will be incurred by THE
OWNER.